Phish Threat per year
Original price
910.00 ฿
-
Original price
910.00 ฿
Sophos - Central Phish Threat (On cloud)
• ซื้อจำนวน 1-9 ผู้ใช้ ราคาผู้ใช้ละ 910 บาท
• ซื้อจำนวน 10-24 ผู้ใช้ ราคาผู้ใช้ละ 790 บาท
• ซื้อจำนวน 25-49 ผู้ใช้ ราคาผู้ใช้ละ 670 บาท
• ซื้อจำนวน 50-99 ผู้ใช้ ราคาผู้ใช้ละ 550 บาท
หากต้องการซื้อ 100 ผู้ใช้ขึ้นไป
สามารถติดต่อได้ที่ฝ่ายขาย sales@monsterconnect.co.th
หรือ 098-285-0761,061-420-9561
Overview:
Reduce your largest attack surface
Your end users are the most likely target for malware attacks. Keep your information safe with effective security awareness testing and training. Automate defense education for your users with routine campaigns, training, follow-up, and reporting.
Highlights
Managed simulated phishing campaigns
On-demand phishing assessments
Personalized training for end users caught in a simulated attack
Automated reporting on phishing and training results
Features:
Reduce your largest attack surface — your end users
A solid security awareness program is an integral part of any defense-in-depth strategy. Sophos Phish Threat educates and tests your end users through automated attack simulations, quality security awareness training, and actionable reporting metrics.
Phish Threat provides you with the flexibility and customization that your organization needs to facilitate a positive security awareness culture.
Customizable Testing Campaigns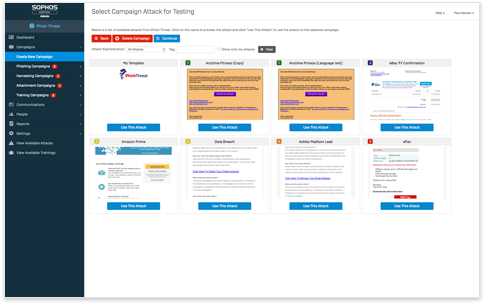 End users are the largest, most vulnerable target in most organizations. In real-world attacks, end users are relentlessly bombarded with spear-phishing and socially engineered schemes.
Create your own campaigns in only a few clicks, testing your employees' prowess against phishing, credential harvesting, or attachment attacks. Our template library of nearly 200 real-world attack simulations allows you to test and train employees before attackers do. Keep your users sharp by emulating basic and advanced phishing attacks to help them identify real-world scams before it's too late.
Examples: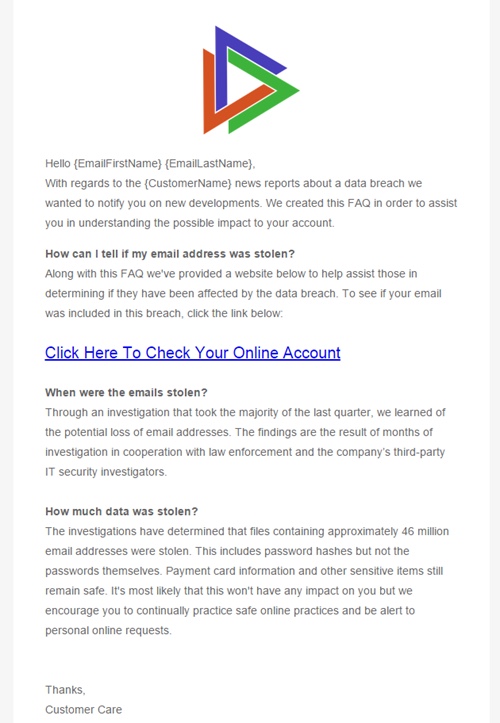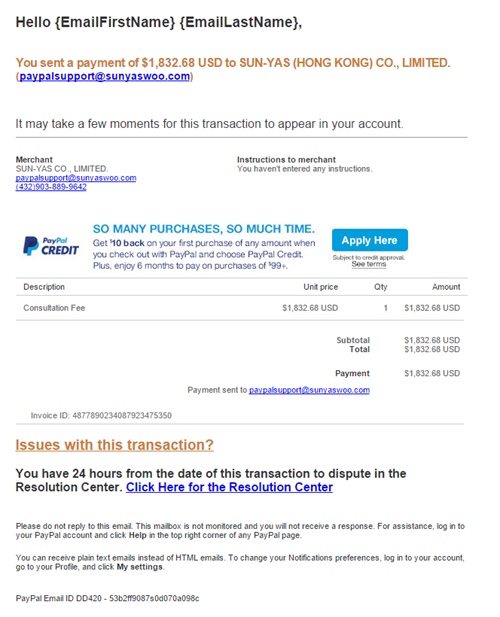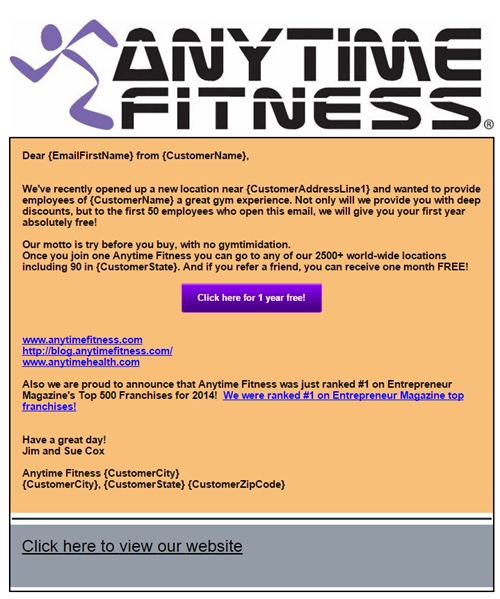 Effective Reporting and Training Modules
Take advantage of our collection of more than 20 security awareness training modules. Sophos Phish Threat integrates testing and training into simple, easy-to-use campaigns that provide on-the-spot training to employees as necessary.
We know that an effective security awareness program is not a one-size-fits-all. Attack simulations, training, email reminders, and quiz score tracking is all customizable to meet your specific needs. The Sophos Phish Threat dashboard breaks down results into an easy-to-understand format, making actionable reporting and additional targeted testing a breeze.